Mini-Mogul is the forth episode of the first season of Showtime's House of Lies.
Mini-Mogul
Season One, Episode Four

Airdate:
January 29, 2012
Director:
Seith Mann
Story by:
Karin Gist & Kate Garwood
Teleplay:
Karin Gist
Orientation
Previous:
Next:
Microphallus
Utah
When his father heads out of town, Marty decides to take Roscoe on his business trip to San Francisco, but quality time between dad and son takes a backseat to Marty's days being monopolized by the teenage CEO of a software company. Meanwhile, recently engaged Jeannie picks up a musician in a coffeehouse.[1]
For a full recap, click here.
Guest Cast
Edit
Ryan Pinkston as Alex Katz-Nelson
Nick Stahl as Kurt
Michael Rady as Wes Spencer
Utkarsh Ambudkar as DJ
Ayelet Ben-Shahar as Tanya
Diana Gettinger as Lucy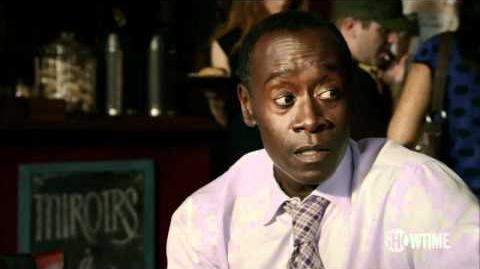 References
Edit
Ad blocker interference detected!
Wikia is a free-to-use site that makes money from advertising. We have a modified experience for viewers using ad blockers

Wikia is not accessible if you've made further modifications. Remove the custom ad blocker rule(s) and the page will load as expected.